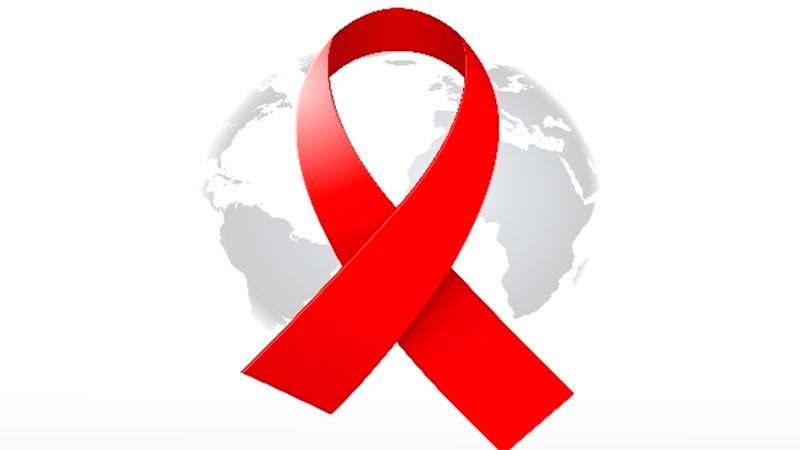 Awareness Day will be held in different parts of the world, highlighting the importance of prevention and early detection of illnesses caused by human immunodeficiency virus (HIV). It is produced in the immune system. 120,000 people are estimated to be infected with HIV, 70% know the diagnosis, but the rest ignore it. According to statistics from the Integrated Epidemiological Surveillance Bulletin, Argentina is the most recently diagnosed country in the region with about 6,500 cases.
On the other hand, 30% of the people arrived late at the table.
In connection with Entre Ríos, Laura Díaz Petrussi, the state representative of the HIV / AIDS and Sexually Transmitted Diseases Program (ETS), said there are about 1,100 patients being treated at the UNO. In 2017, 135 new cases of men and women were reported, and by 2018 the third quarter still needs to be evaluated. There are already 88 people.
"There are asymptomatic illnesses and symptoms, but there are no AIDS standards and there are AIDS standards," he said. Experts reported the largest number of diagnoses in the age range of 15 to 35, and claimed that major infections do not protect the sexes from both men and women. "The important thing is that people are free and tested in dangerous situations such as not being prophylactically protected, broken condoms, sharing needles or syringes, or having multiple sex partners.
"With regard to late diagnosis, the most patients in Entrerios are asymptomatic, and if they do not have symptoms, they usually do not consult with the doctor, so there is a late diagnosis." To reverse this, Must be done. We must provide more HIV testing with blood extraction, fail to provide rapid testing, and fail to obtain results within 15 minutes. "If the fast test is positive, it does not mean a diagnosis of the disease because it has to be identified or discarded in other ways," he said. Actions undertaken in this program include workshops for schools, health centers, and other areas, and include local approaches to highlight disease training. "It continues to raise fears about the population because it causes very fear because of the ignorance or contagion of the disease, and above all it is a social stigma, because early diagnosis and treatment are good quality of life "He said.
Diaz Petrussi recalled that people without social security benefits had received all the drugs and special analyzes they needed from the state to control disease in the state. In the case of social and prepaid works, they cover 100% of the punishment and mandate special analysis required by law in the same way as the law. "The remedy has not arrived yet, the treatment has been going on and we have had to eat a lot of tablets a day, and today we treat one or two patients a day, everything depends on its characteristics and many things. In each case, we will make an evaluation at the office. " "There was some delay in the delivery of domestic medicines this year, but in part, we were able to fix it because there was no stock, no problem for any of the patients on medication," he said. Unlike other countries in the region, it is free and can be diagnosed with medication and there is no second drug treatment. Those in America and Europe. "But he noted:" With all these facets, diagnoses and free treatment for people without social welfare, Argentina is a country that follows a bit of trends that tend to increase cases instead of reducing cases. So we encourage greater prevention and promotion through people's education. "
In this sense he concluded: "In order to reduce the number of patients, there should be no viruses that can diagnose the patient and give the patient a therapeutic effect, thus reducing the risk of transmission to the patient." Once the uninfected people are exposed to the risk of promoting infected sex, "As part of the awareness HIV / AIDS Awareness Week, the local health authorities will raise awareness of this disease and facilitate access to rapid screening. To do so, we perform various activities.
In Parana, promotional and preventive activities have been carried out with health promotion and non-governmental organizations (NGOs). Counseling for HIV and sexually transmitted diseases has been provided by the Department of Health Programs, HIV / AIDS Prevention, STD Infection and Viral Hepatitis Prevention and Nursing. Sanitary trucks that also carry out HIV, hepatitis B and hepatitis C and syphilis tests, local epidemiologists and hygiene nursing tests facilitate rapid inspections. In addition, red ribbons, condoms and brochures were delivered.
Source: One.
var magnificPopup = $.magnificPopup.instance;
(function(d, s, id, twid) {
var js, fjs = d.getElementsByTagName(s)[0];
// fb + common if (!d.getElementById(id)) { js = d.createElement(s); js.id = id; js.src = "http://connect.facebook.net/es_LA/sdk.js#xfbml=1&version=v2.0&appId=696163903740665"; fjs.parentNode.insertBefore(js, fjs); }
// +1 js = d.createElement(s); js.src = 'https://apis.google.com/js/plusone.js'; fjs.parentNode.insertBefore(js, fjs);
// tweet if (!d.getElementById(twid)) { js = d.createElement(s); js.id = twid; js.src = '//platform.twitter.com/widgets.js'; fjs.parentNode.insertBefore(js, fjs); }
}(document, 'script', 'facebook-jssdk','twitter-wjs'));