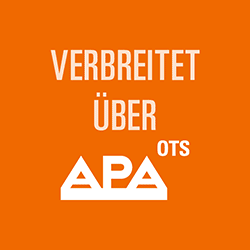 Dubai, Vae. – Novo Cinemas, an innovative award-winning cinema brand, unveiled its cutting-edge position at IMG Worlds of Adventure in Dubai.
To view the Multimedia News Release, click here: https://www.multivu.com/players/uk/8512051-novo-cinemas-unveils-flagship-venue-dubai/
Novo's ultra-modern multiplex is the largest IMAX® movie theater in Dubai and the impressive "Universe"Aesthetics represent the next generation of film in the region.
The complex has a multiplex of twelve screens, and customers can immerse themselves in the magic of the movie. The futuristic design of the space is accentuated by ceiling-to-floor mirror lighting in the lobby and public areas, as well as over 5,000 meters of LED strip lighting in individual colors.
True film aficionados will love IMAX® with laser experience and three VIP screens with Novo's renowned seven-star service. Guests have access to exclusive lounges with special fine dining menus and private butler services. The fully folded leather seats with cushions and blanket provide a premium.
Novo Cinemas' newest location is ideal for corporate events and meetings by providing a multipurpose movie screen with a presentation stage.
New experiences include IMAX® 12-channel laser technology with new side and overhead channels for greater dynamic range and precision for ultimate audio performance.
Debbie Stanford-Kristiansen, CEO of Novo Cinemas, commented at the opening ceremony: "Our inspiration for this unique location was to take our guests to another world and provide a "wow factor." We believe this fantastic cinema will do so. Fantastic design, great food, VIP customer service and the biggest IMAX® Through Dubai's laser screen, we can provide a breathtaking experience. We appreciate the support of IMG Worlds of Adventure, a partner and the freedom to explore the limits of design and experience.. "
After enjoying your favorite stars on the screen, movie audiences can purchase a separate ticket to visit IMG Worlds of Adventure.
For more information on Novo Cinemas IMAX with laser experience and movie start time, please visit: https://www.imax.com/theatres/novo-img-dubai-imax.
For more information, please visit www.novocinemas.com. You can also download the Novo app for iOS or Android.
Follow Novo Cinemas to stay up-to-date on the latest news and announcements.
Facebook: Novo Cinema | Instagram: @NovoCinemasUAE | YouTube: www.youtube.com/user/NovoCinemas | Twitter : www.twitter.com/novocinemas
Contact and Contact:
Lydia Prober, lydiaprobert@sevenmedia.ae
(Video: mma.prnewswire.com/media/835736/Novo_Cinemas.mp4)
(Photo: mma.prnewswire.com/media/835722/Entrance_Novo_Cinemas_IMG_Worlds_of_Adventure.jpg)
(Photo: mma.prnewswire.com/media/835723/Lobby_Novo_Cinemas_IMG_Worlds_of_Adventure.jpg)