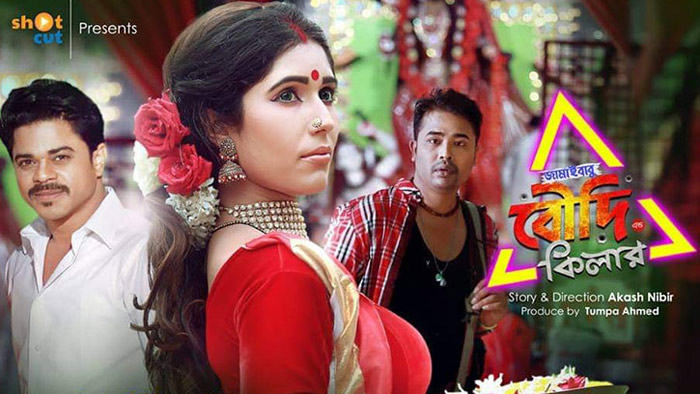 There is nothing new to introduce Naila Nayeem. If he is a doctor, he is considered a doctor. His first web series, "Jamai Babu Bowdi and Killer", has already been released to the world. Before that, we discussed music videos and advertising. This time, another series of web series came out.
On January 24, the "Jamai Babu Bowdi and Killer" web series was released on the YouTube cutoff channel in Calcutta. Director Shamimul Islam Shamim has created short dialogues and scenarios. Produced by Tumpa Ahmad of Bangladesh and Sharma of Calcutta.
In the Web series, opposite actress Nayla actor Saif Chandan and the sky are intense. In addition to acting, the sky is managed centrally.
Nayama Nayeem said about this new job. & # 39; I did such a thing for the first time. Previously, I worked on ads, music videos, and item songs. I am afraid of this job. The audience did a very good job. I do not know how to accept this. I will tell everyone that you have seen the web series. My selfishness if you want.
Short-length 30 minutes It has a song. Balaal Khan, a popular artist of the time, sang and sang to the sky. Shamim Mahmud composed the music of Shamim Mahmud.
A.C