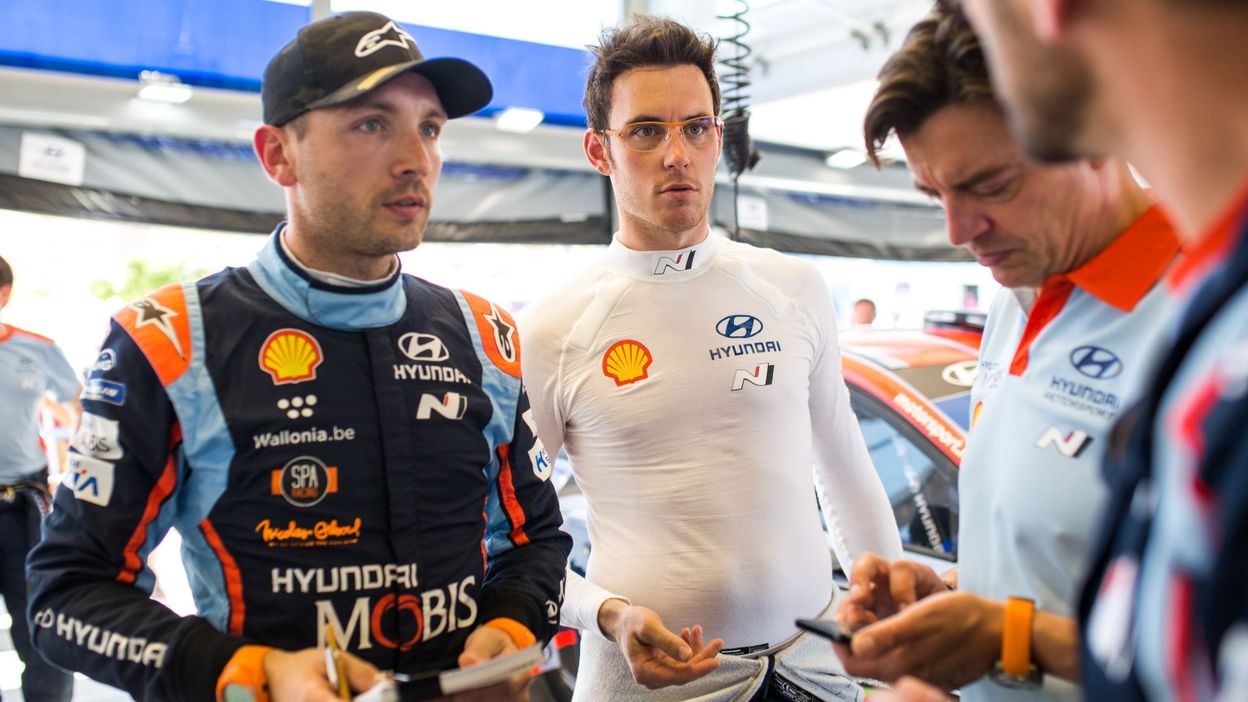 Nicolas Gilsoul and Thierry Neuville – © Fabien Dufour – Hyundai Motor
Thierinoiville co-pilot Nicholas Gil This Friday, I did not spare any trouble in the way of the Sardinian rally.
After mistakenly choosing tires in the morning, the Belgian crew started the afternoon's first stage on the floor. But they seemed to be losing time from their competitors OttanyakEverything changed in a matter of seconds … this brought results for the rest of the day, and it turned into a real mess.
"It's a big disappointment," I really watched tire pressure, because we just turned left. Recalling Nicolas Gilsoul at Mike's Olivier Gaspard, RTBF correspondent in Sardinia. We were talking to each other, and we wanted to know if there was a puncture or not. I made a bad decision. I watched the dashboard stubbornly. Technically very monotonous and foolishly deluded, and released my bill late. We arrived on the contrary, we patted the incline. And this put us in trouble all afternoon. We had a leak in the cooling system of the car. Great hassle … "Thanks to me! "
"Overall, the co-pilot's mistake occurs more often than the pilot error, Thierry Neuville's fellow driver laughed. But everything is important, and I am too late this afternoon. It is removal. Today is very difficult. In the morning and afternoon we make the mistake of choosing the wrong tire. We've also touched it right here and there … Frankly, I do not remember such a painful day. We must be very mature tonight, and tomorrow we should be able to do a great new reset. It was an aperitif today! Tomorrow, another long day awaits us. There are 9km per loop and "monster stage". As the heat goes on, more things will happen and I hope to finish tomorrow. "