Probiotics is presented as a treatment for many conditions ranging from obesity to mental health problems.
One of the most common uses is to replace intestinal flora after an antibiotic cycle. The logic is this: antibiotics can help restore bacteria by destroying microorganisms (microbial communities living in the digestive tract) and taking probiotics (living microbes), along with bacteria that can cause infections.
Even if it seems meaningful, there is little evidence that probiotics actually work if used this way.
Researchers have shown that probiotics after antibiotics actually delay bowel health recovery.
Is probiotics better than the others?
Part of the problem is various things related to the term probiotic. For scientists, it can be a living culture of microorganisms that normally live in healthy human gut. However, products sold in supermarkets such as yogurt and supplements to consumers do not meet this definition.
Even when researchers use live bacterial strains in their studies, cocktails vary from laboratory to laboratory, making comparison difficult.
Sydne Newberry of Rand Corporation says that "it is not enough to say that research on specific probiotics is inadequate and ineffective," suggesting a comprehensive meta-analysis of the use of probiotics for treatment. Progress was induced by antibiotics in 2012
This study, which analyzed 82 studies involving approximately 12,000 patients, positively affected the risk of diarrhea caused by antibiotics. However, due to the diversity of bacteria used, sometimes lack of clarity, certain probiotics or cocktails could not be identified or recommended.
Since Rand Corporation studied in 2012, the evidence supporting the use of probiotics after taking antibiotics has not changed much.
"That's why it's a problem," says Newberry. "There was more research than we did on the review, but it was not enough to determine if probiotics worked.
One particular concern is the lack of safety studies on the use of probiotics. It is generally considered harmless to healthy people, but among patients who are more vulnerable to reporting side effects such as the spread of fungi in the bloodstream.
Probiotics of healthy people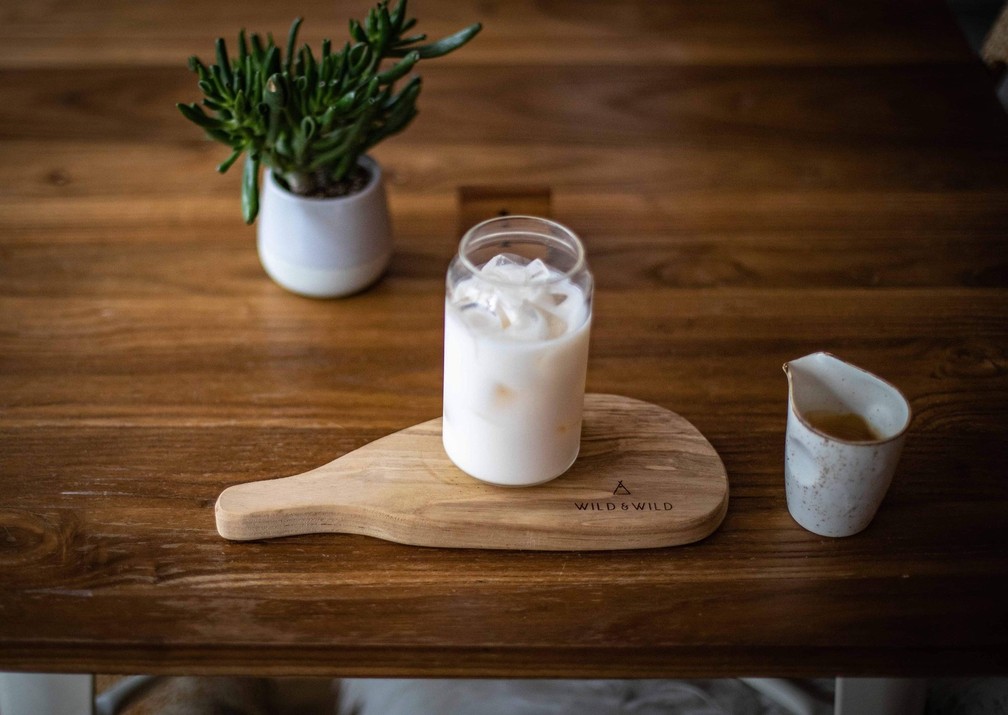 Probiotics – Photo: Unsplash / Disclosure
According to a recent study by the Weizmann Institute of Science scientists in Israel, healthy people are not harmless to take probiotics even after taking antibiotics. In fact, they interrupted the intestinal recovery process, which had to be theoretically accelerated.
Researchers led by Eran Elinav administered a broad spectrum of antibiotics to 21 people for a week. Then, colonoscopy and upper gastrointestinal endoscopy were performed to check the microbial status.
"As expected, many important changes have occurred in relation to microorganisms, and many people have died from antibiotics," says Elinav.
Participants were divided into three groups. Initially, there was no intervention after antibiotic treatment. The second had a common probiotic for a month. The third patient received a stool transplant. A small sample of his feces collected before using antibiotics returned to the colon as soon as treatment was completed.
Surprisingly, the group taking probiotics showed the weakest response in terms of microbiomas and the others took time to regain intestinal health. Even after 5 months of follow-up after the study, the group still did not reach antibiotic exposure status.
"We have discovered the potentially marvelous and dangerous effects of probiotics," Elinav says.
But the good news is that the group that received the stool had done very well. A few days later the participants completely reconstructed the original microorganisms.
"Many people are taking antibiotics worldwide," Elinav says, "we need to better understand the potential side effects that we have not noticed."
And there is growing evidence that taking probiotics is not a good idea when you have a weak intestinal health. Another recent study found that probiotics are not good for children admitted with gastroenteritis. In an American experiment, 886 children who had gastroenteritis between 3 months and 4 years took 5 days of probiotics or placebo.
The proportion of moderate to severe gastroenteritis occurring within 2 weeks was slightly higher in the probiotic group (26.1%) than in the placebo group (24.7%). There was no difference in the duration of diarrhea or vomiting between the two groups.
Probiotic Billionaire Market
Despite this evidence, the demand for probiotics is huge and growing. In 2017, the market was valued at over $ 1.8 billion, and by 2024 it is expected to reach $ 66 billion.
"Given the heavy involvement of the industry, there is a clear conclusion about how useful probiotics should still be proven," says Elinav of the Weizmann Institute of Science in Israel.
"So regulators such as the US Food and Drug Administration (FDA) and European regulators have not yet approved probiotics for clinical use."
But that does not mean you have to abandon all probiotics. The problem seems to be more of a problem than the use itself. In many cases, probiotics are bought at supermarkets, but consumers may not know exactly what they have at home, even if the culture is still alive.
Who should use probiotics?
The Weizmann Institute of Science group also investigated who could benefit from probiotics. By measuring the presence of specific genes associated with the immune system, the team was able to predict people who simply could be "beaten" without settling with people who could accommodate biological bacteria that would be colonized in the colon.
"This is very interesting and important because it shows that our immune system is also involved in the interaction with bacteria. [probióticas]"Explains researcher Elinav.
This opens the way for the development of personalized probiotic treatments based on each genetic profile. Such a system is "realistic and can be developed relatively quickly," Elinav says.
However, in order to be realistic, more research on probiotic adaptation and testing with more bacterial strains in a large number of populations will be needed.
This kind of personalization can take advantage of the potential of probiotic therapy for intestinal health. The current lack of consistency in research is partly due to the fact that probiotics are treated as traditional drugs.
When taking the paracetam pill, the active principle will function by interacting with the brain's receptors to weaken the senses of pain. Because most people's pain receptors are enough to react in the same way as drugs.
However, microbiomics are not just recipients, they are closer to the ecosystem. It is not surprising that because of its complexity it is generally compared to rain forests.
As a result, it is not easy to identify and customize probiotic treatments, which are complex and personally behaving like internal ecosystems.
With this in mind, living microorganisms stored in supermarket shelves may not work.
Source link