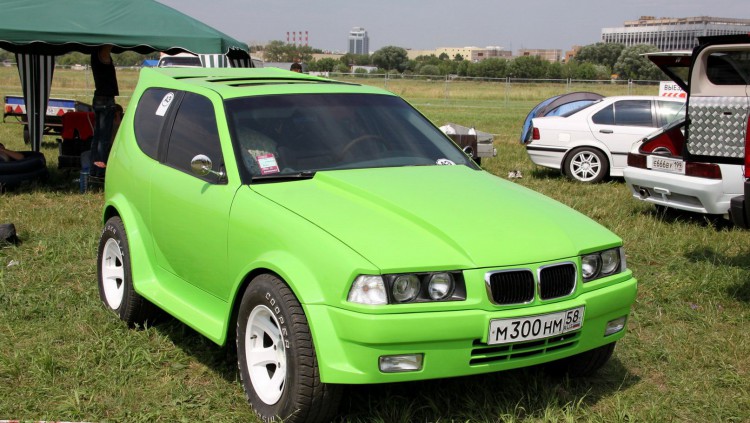 This unusual vehicle is similar to the BMW 3 (E36) front, but is actually a crossover.
When you look at the car from behind, you also understand that this is the Russian SUV Lada Niva.
See the strange "GMO tuning" of Lada Niva >> >> >>
The strange cross was created by an impressive Russian master in early 2011, but now the tuning is "worn out". The front is actually taken totally in the "troika" of BMW. And the windshield is from the Opel Vectra B.
Lada's adjustments include the width of the fender and a strange spoiler. The result is one of the smallest crossovers in BMW.
Unfortunately, there is no known technical aspect of the car. Most of the technology was originally left in Niva.