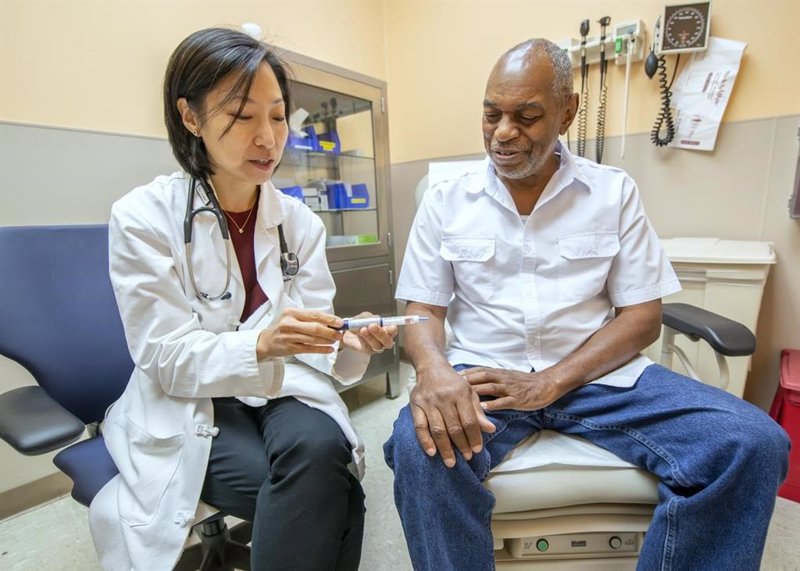 Madrid, July 23 (European Union) –
A researcher from the US Veterans Affairs team confirmed in a paper published in the daily newspaper "PLOS ONE" that routine blood tests would help predict diabetes.
Experts have also demonstrated that glucose levels found in standard outpatient medical tests are likely to lead to diabetes within the next five years, even when glucose levels do not reach the diagnosis level of diabetes.
"The use of plasma glucose levels in blood samples at regular physician visits can signal the need for further testing and preventive intervention in high-risk patients before the onset of the disease and early detection of diabetes," the researchers said.
The American Diabetes Association recommends that the American Diabetes Association be informed by the average blood glucose level or high blood glucose level compared to the fasting blood glucose level, oral glucose tolerance test (glucose fasting must be fasted and ingested), pre-HgbA1c level (2-3 months) Symptomatic randomized plasma glucose.
These tests are often included in the routine laboratory work performed by the patient during or after the outpatient medical appointment. However, since many patients do not fast when taking blood, routine blood tests with a random glucose level of less than 200 mg / dL are considered not useful for diabetes screening.
Specifically, at work, researchers investigated the results of routine blood tests to see if any plasma glucose levels could predict future patients with diabetes. They studied data on more than 900,000 patients who were not yet diagnosed with diabetes.
All patients had to undergo at least three randomized plasma glucose tests for one year. Most of these tests were of course "opportunistic" during regular visits to doctors unrelated to the discovery of diabetes.
During the five-year study period, about 10% of the study group developed diabetes. In this sense, randomized high plasma glucose concentrations did not reach the diagnostic limit of diabetes, but accurately predicted the onset of diabetes for the next five years.
Finally, the researchers observed that patients who had more than 115 mg / dL of random plasma glucose measurements within 12 months were more likely to be diagnosed with diabetes within a few years. Glucose levels above 130 mg / dL predicted more diabetes.
Source link