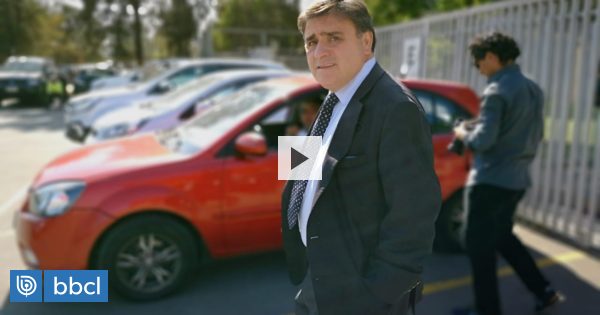 Colina Ordinary Criminal Court judgment Guilty verdict For the four people who resulted in the fraud of the Treasury and the embezzlement of public funds, this was done within the framework of the litter case.
The facts transferred in this case are consistent with the fee-paying services of two defendants, Cerro Navia City Government officials, as the Board of Audit finds.
People were accused of presenting ballots at one of the borders of the Baura case, without justifying their work at the Colina municipal government.
After an oral trial lasting more than 20 days, the Colina court described the evidence of the civil servant as insufficient, Mario Olivia, He was released.
Add to him Isabel Valenzuela (Who was Colina Community Development Director between 2010 and 2015) Marcela Morales (Municipal administration of Cerro Navia) and Cesar Vidal (Social Worker).
The court has criticized the prosecution's evidence and pointed out that it was inadequate and had drawbacks. He also questioned the investigation conducted by the investigating police.
Ola Blair, who knew the decision, Persecution by the Prosecutor's Office.
Then I read the sentence. May 2 At 2 pm
Garbage case: Colina TOP orders a guilty verdict on Mario Olavarría, the mayor of the commune. Isabel Valenzuela, Marcela Morales and César Vidal have been charged with tax fraud and embezzlement of public funds. Sentence reading: May 2 at 2 pm

– Justice Chile (@PJudicialChile) April 17, 2019