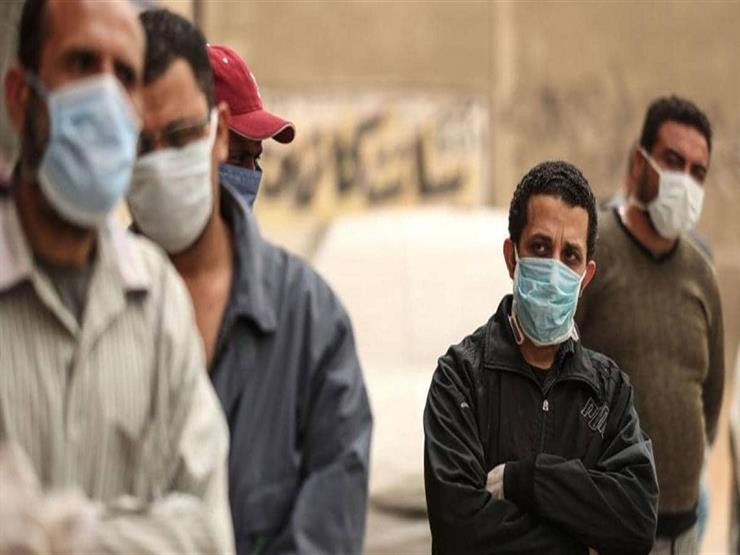 [ad_1]
03:28 PM


Tuesday, November 17, 2020

Book-Ahmad Jumaa:
The Ministry of Health and Population today posted an infographic on its Twitter account on Tuesday containing six rules to protect against coronavirus (Covid-19) infection.
These rules are as follows: Stay home when symptoms appear, call the hotline, get a social distance of at least 1 meter away, and avoid meetings.
The rules also require you to constantly clean and disinfect surfaces and floors with disinfectants, wash your hands in and out of the house, and wear muzzles constantly.
The mortality index was stable at 5.8%, and the number of cases per day continued to fluctuate, with an average of 10 to 20 cases.
According to Dr. Amjad El-Khouly, an epidemiological consultant at WHO, Egypt's mortality rate is still higher than the 5.3% global average mortality rate recorded by the World Health Organization (WHO).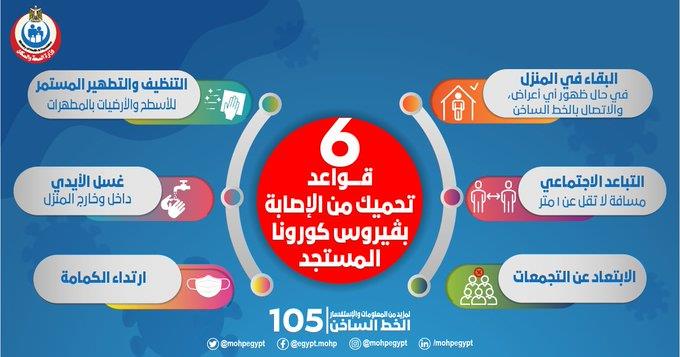 [ad_2]
Source link