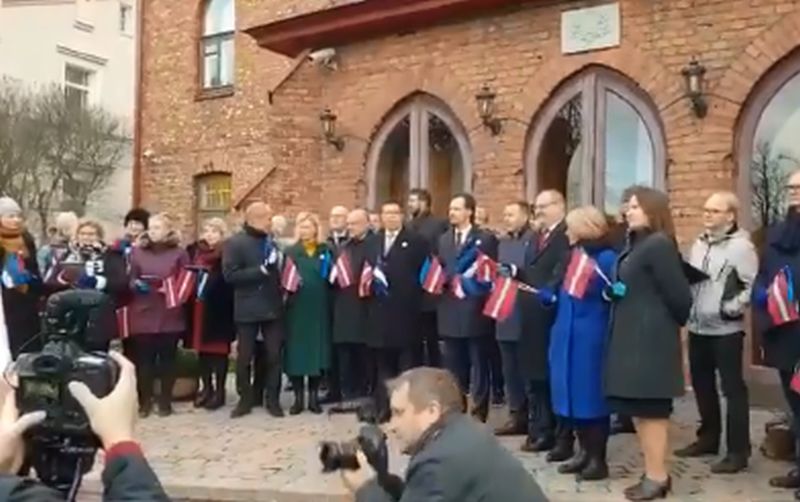 [ad_1]
The Estonian government congratulated Latvia on its 100th anniversary celebration of giving Latvian chant to the Latvian embassy in Tallinn.
Prime Minister Jiri Ratass and other members of the neighboring state arrived in the patio of the Latvian embassy. Together with the Estonian chamber orchestra and the Estonian defense orchestra, "Kollegium Musical" sang "God bless Latvia!"
In celebration of the 100th anniversary of the declaration of the Republic of Latvia on Sunday, the flag was installed in the state and local government agencies of Estonia.
President Kersti Kaljulaite has already attended an event celebrating the 100th anniversary of Latvia on Sunday in Riga.
The Estonian government, together with the prime minister, said at the Tallinn Embassy this morning, "God bless Latvia!" I sincerely thank my colleagues for their birthday! pic.twitter.com/mH2REDTYV5

– Edgars Rinkēvičs (@edgarsrinkevics) November 18, 2018
[ad_2]
Source link