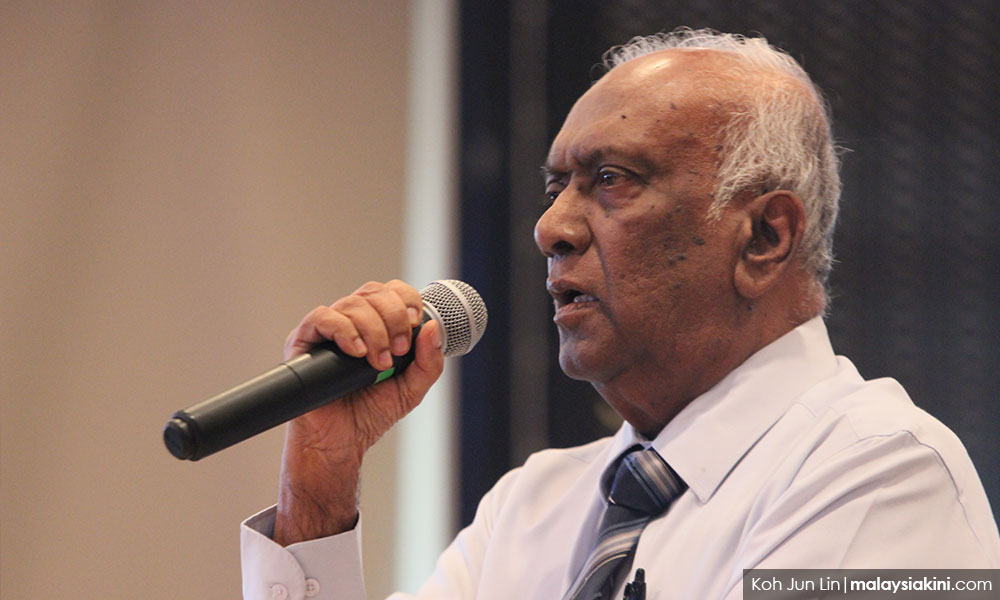 [ad_1]
Budget 2019 | Although the B40 income group says it is the winner in the 2019 budget, the government has not neglected the M40 income group, according to Ramon Navaratnam, Center for Public Policy Studies at the Asia Strategy and Leadership Institute.
"Do not do that, I think the Pakatan Harapan government went as far as it could and put priority on the B40 category, and middle income groups could wait a little longer for more concessions.
"Rome was not built in a day," he said. "It will take too much to restrict, we will have less income, more spending and debt, and a budget deficit." Bergama.
He talked about the country's concerns about widening income inequalities, aired by the Malay Consultative Council (MPM).
In a statement yesterday, the MPM said the budget for 2019 did not resolve the income gap between urban and rural areas, not Bumiputera and Bumiputera, and the B40, M40 and T20 income groups.
MPM Economic Consultant Akhbar Ali's sale of government assets to non-strategic companies is questionable, but Ramon criticized that sales could generate revenue for the benefit of the poor.
In its 2019 budget, Treasury Secretary Lim Guan Eng will focus on reducing the share of non-strategic companies and using four open-end bidding mechanisms to utilize government assets, including implementing a public-private partnership model for public projects related to land swap transactions Suggested a step.
Ramon said that through the 2019 budget, the wealthy could do more to help B40 and M40 import groups such as taxation, death penalty, and inheritance tax increases.
"We want better income distribution, balanced growth and a more equitable society, and this is the way forward … and we will have more stability and national unity," he said.
The government proposed to allocate RM 314 billion to the 2019 budget.
In this figure, RM25.98 billion corresponds to operating expenditure and RM547 million corresponds to development expenditure.
– Bergama
[ad_2]
Source link