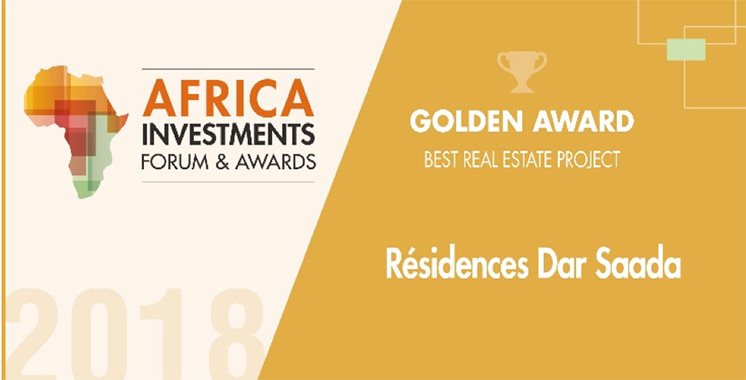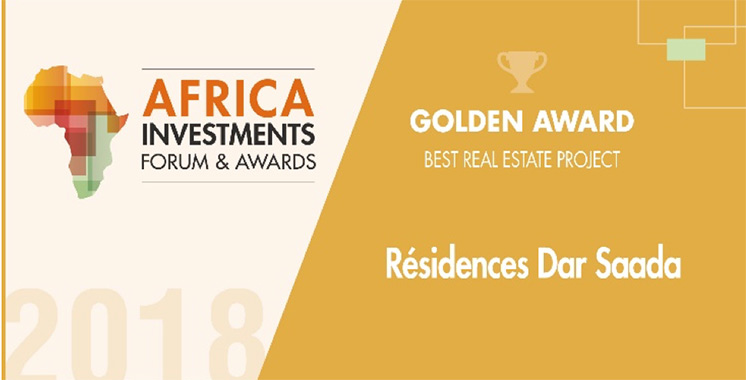 Résidences Dar Saada, a subsidiary of the Palmeraie Développement Group, has won the Golden Trophy for Africa's premier real estate project.
This award was presented in the 2nd edition of the Africa Investments Forum & Awards held on Thursday, November 8, 2018 in Paris. Résidences Dar Saada is the architectural award of the Edena Project, a social housing complex of 2,000 houses in Abidjan, Cote d'Ivoire. At a 40-hectare land base, this program will record the completion of the first witness in 2018 and the first delivery of the first trench will be planned from 2019.
Africa Investments Forum & Awards, a major event devoted to business opportunities on the African continent, attracts over 600 celebrities and CEOs, CEOs, investment managers, international directors, experts and growth and energy and infrastructure Founded in 2000, Résidences Dar Saada is active in the social and midsize luxury real estate market and currently has 42 projects and sub-Saharan projects nationwide through its subsidiary Résidences Dar Saada Côte Ivory Residence Dar Saada has also launched the second trench of the first project of the excellent apartments and villas Palmeraie Real Estate in Dar Bouazza.