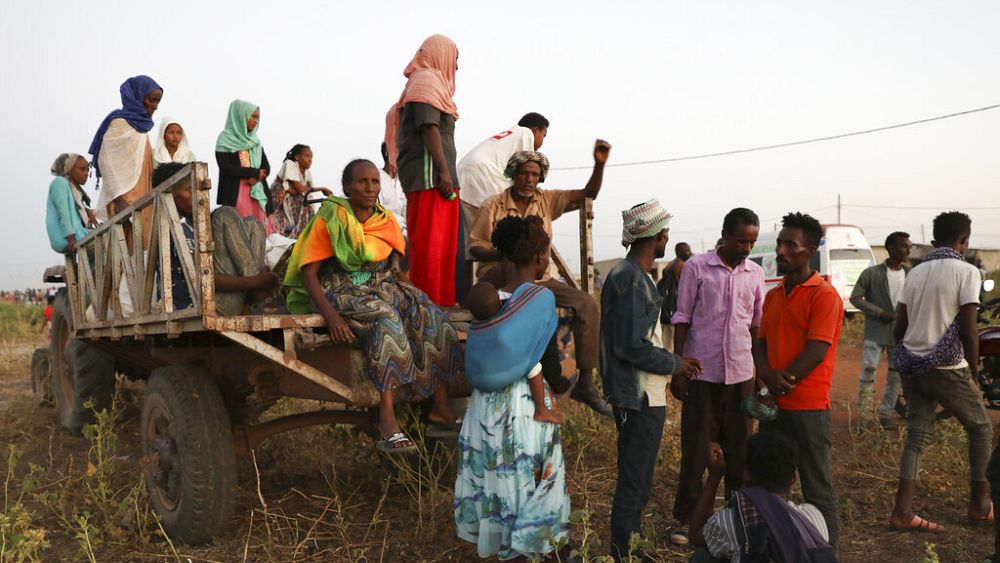 [ad_1]
There is a'massive humanitarian crisis' on the border between Ethiopia and Sudan, and the UN is alarming as 4,000 people fight each day in the exile of Ti Grey.
In Sudan refugee camps, Ethiopians, including many women and children, are suffering and shocked. They witnessed scenes of horror and abuse.
"We were gathered up and kicked out. Look at my injuries. They also try to shoot me", says Ethiopian refugees.
For nearly two weeks, Ethiopian troops led an offensive in the unstable Ti Gray region of the northern part of the country to drive away separatist rebels. According to the government, this operation will soon enter the "final phase".
In a week, nearly 30,000 people escaped the battle. The shortage of electricity, communications and gasoline complicates humanitarian response.
[ad_2]
Source link