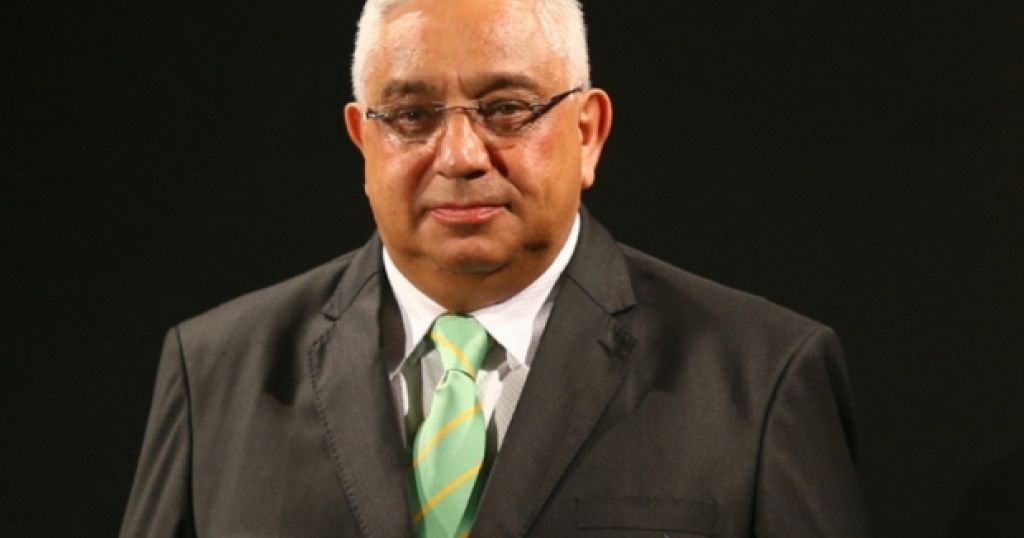 SA Rugby President Mark Alexander was elected to the World Rugby Executive Committee on Wednesday in Dublin's general election.
Alexander Alexander of Dublin, the World Rugby Council's second meeting of the year, said, "I am honored to be nominated for an executive committee with many honored managers in the sport.
"South Africa has expressed a strong commitment to management over time and I am proud and honored to follow that tradition." Rugby has an exciting time not only in challenging opportunities but also in many opportunities. I am delighted to be part of this group that is working to raise rugby around the world. "
World Rugby welcomed Burkina Faso for review after reviewing the nomination file. To become an associate member of an international federation, the rugby federation must first become a full member of the local association (in this case, rugby Africa). Second, it must meet a range of criteria, from governance to management and development programs, to national and regional conferences.
Mrs. Rolande Boro, president of the Burkinabe Rugby League, naturally delights in the news. "This is a major feat of Burkinabé rugby, where we have worked hard to develop the game and the results have started to be seen in the field." In the African Youth Games in Algiers, And in September, a senior team from Rugby Sevens took seventh place in Abidjan in an African tournament in September.We might be a small country in the rugby world but we certainly have ambition and strong will Our next goal is clearly to be recognized as a full member of world rugby within two years. "
In fact, only the World Rugby full-fledged members' association can apply for funds to qualify for or participate in the Rugby World Cup.
Finally, the suspension of the Nigerian Rugby League was lifted by World Rugby. Rugby Africa re-established the federation early in the year when local associations were satisfied with the newly adopted management and constitutional procedures in Nigeria. Kelechukwu Mbagwu, Chairman of NRFF, said, "We are very happy and grateful to have returned to the Rugby family. I am especially pleased that working hard and preparing it was not in vain. Thanks to our support and trust, Many thanks to Africa. "
Abdelaziz Bougja, the rugby African governor and member of the World Rugby Committee, was in Dublin and played a key role in three decisions related to Africa. "It was a good day for Africa in the international arena and we are really happy with the results." We are strengthening our position in world rugby homes and nobody can deny that Africa is making good progress. Congratulations on his election to the World Rugby Executive Committee and there is no doubt in his new role that he will make an important contribution to African rugby. I am very proud of their success and the positive image that they deliver rugby in their respective countries. "I will do that." This is an excellent example of what leadership can achieve when trying to grow the game from a grassroots to a national team.
"I look forward to welcoming all members' associations to Marrakech for the Africa Rugby Summit from February 27 to March 3, 2019. The 13th General Assembly will be a fantastic festival of African rugby closed "He added.
APO Group Distribution for Rugby Africa.
Press contact:
About Rugby Africa:
Founded in 1986, Rugby Africa (www.RugbyAfrica.com) was formerly the African Rugby Union (CAR) and is one of the six regional associations of World Rugby (www.WorldRugby.org), an international association that manages rugby associations. Rugby Africa plays 15 rugby, 7 rugby, women's rugby games with African nations. Rugby Africa hosts the Rugby World Cup 2019 and Africa 7 (2020 Olympic Qualification) competitions. Rugby Africa has 38 members, including 22 World Rugby members. 10 new members or associates of rugby Africa, and 16 new countries working with rugby Africa.
Media files
Download Logo
Africanews offers readers the content provided by the APO Group. Africans do not bring anything.
Please change to this content.
Source link