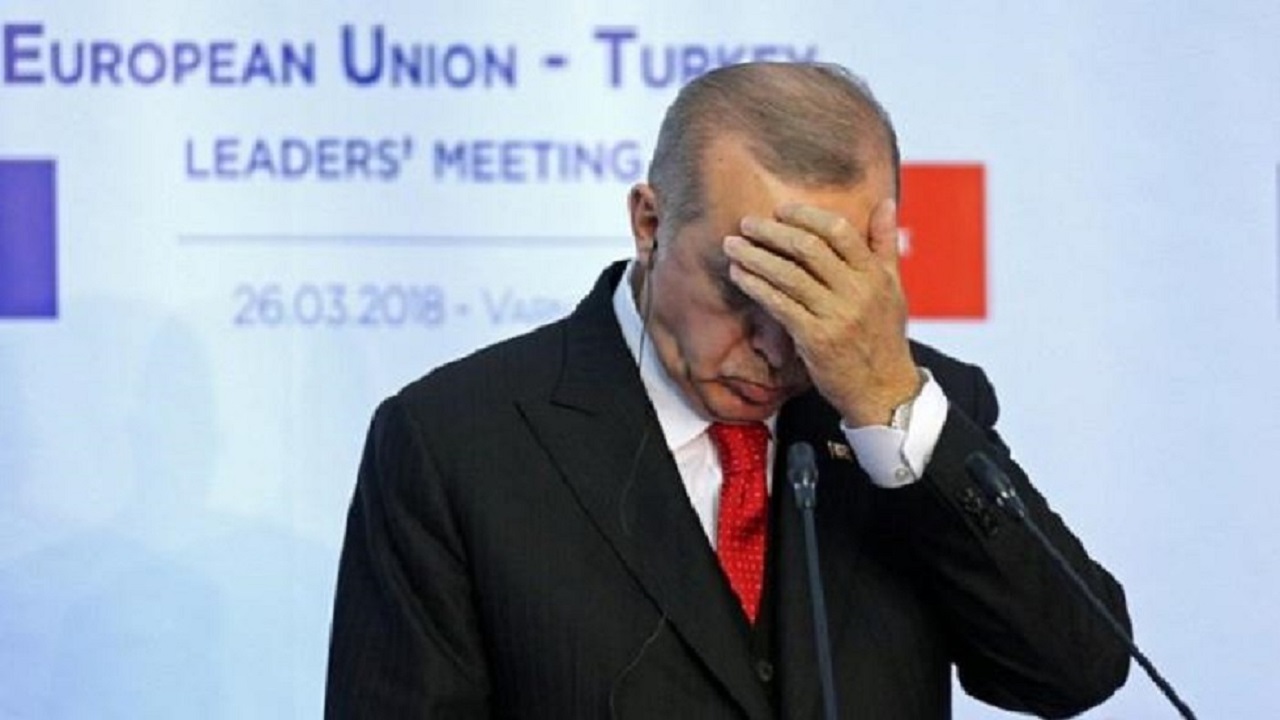 After the Riyadh Chamber of Commerce has been asked to boycott Turkish products, Turkey will be exposed to millions of dollars of lost commercial opportunities, regardless of the level of income, investment or tourism. The boycott request came after Turkish President Recep Taif Erdogan issued a statement that was denied in some Gulf states.
"We must not forget that the country concerned did not exist yesterday and may not exist tomorrow," Erdogan told the Turkish General Assembly. But we will keep raising our flag forever in this area." His remarks provoked a violent reaction as Saudi Chamber of Commerce Ajlan Al-Ajlan called for a boycott of Turkish goods.
Ajlan Al-Ajlan announced in a post on Twitter: "Everything in Turkey, at the level of income, investment or tourism, should be boycotted, whether it is a merchant in response to the Turkish government's ongoing hostility towards our leadership, our country and citizens. It is the responsibility of all Saudis, whether consumers. ". Implementing this approach will impact thousands of Turkish exporters as the Turkish economy shakes.
Turkish Lira has already weakened and has fallen to an all-time low. Turkish Lira, according to Reuters, fell 22% this year as one of the worst currencies in the world. Along with the monetary crisis that began in 2018, the impact of the coronavirus has led to a serious recession, and the central bank's total foreign exchange reserves have dropped by almost half this year.
In this unstable situation, the Turkish economy cannot withstand the massive boycott of the Arab world. Saudi Arabia's unofficial boycott is starting to hit the Turkish economy. Turkey's exports in the first half of that year amounted to about $90 billion, down 13.7% from the same period last year.
One of the biggest controversies between the Arab world and Turkey is the fact that Erdogan attempted to form other groups with Pakistan and Malaysia that would weaken the authority of the Islamic State Organization and the Arab Gulf states, even if they failed. The fact that Erdogan's foreign policy was completely opposed to the Arab world did not help him either.
Turkey's position on major geopolitical issues is considered a threat to peace in the region, and for this reason it is calling for an effective boycott of everything in Turkey. Turkey's prejudice against Pakistan also raised great questions about Pakistan's foreign policy. Islamabad is weakening relationships with all-weather friends in the Gulf region. Pakistan's Foreign Minister Shah Mahmoud Kuresh recently issued a statement on the role of the Gulf states in organizing Islamic conferences in a decisive manner.
Pakistan's increasing participation in Turkey, Malaysia and Iran is not in the interest of Arab countries as Arab countries are making every effort to promote regional and global peace and security. Political analysts believe that advanced Turkey led by Pakistan, led by Er Doan and Imran Khan, wants to regain its glorious false status. Turkey and Pakistan are emerging as new leaders in the anti-Arab block.
Imran is a big fan of Turkish President Recep Tayyip Erdogan. No wonder he repeatedly talks about Pakistan's next role in the alliance between China, Turkey, Iran and Pakistan. The politician who became a cricketer encouraged Pakistanis to watch his favorite Turkish soap opera based on the life of the father of the Ottoman dynasty's founder, Osman.
For those familiar with the situation, Pakistan re-established relations with China, Malaysia and Turkey so that Pakistan could easily prosper after failing to fully implement its plan of action for financing terrorism when the Financial Action Task Force in October assessed the situation. He said he was seeking more closely. Ahead of a public meeting with the FATF from October 18 to 23, the regional branch of the multilateral authorities, Asia Pacific Group (APG), reviewed Pakistan's anti-terrorist financing and anti-money laundering measures at a hypothetical meeting from September 15 to 16. I did.
Source link