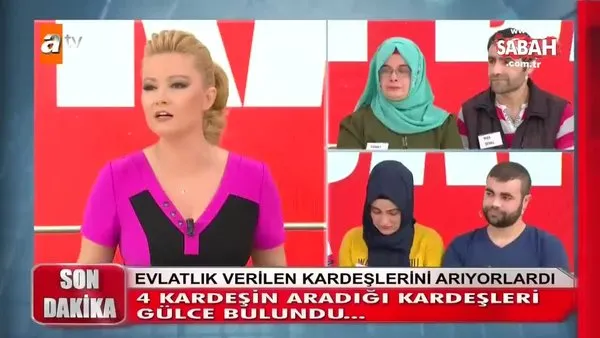 Gülce was born in 8 out of 9 children in the Şener family in Kastamonu. Gulce was adopted for adoption because of material inadequacies. When Gülce was adopted, sisters and boarders at the boarding school came to the studio. My father and mother have given me my brother as a foster child with the help of my father because of poor financial situation. "They said they were doing it and they tried to send me to high school. I missed it. "
Good news came in a few minutes!
The goblets that his brothers were looking for were soon discovered. He lived in Ankara with his adopted family, lived in Ankara at the age of 17, and learned that he was preparing for university exams. When no one knew his family and said that Gelsy was adopted, the family explained this to him and invited his brothers and brothers to Ankara to meet him.