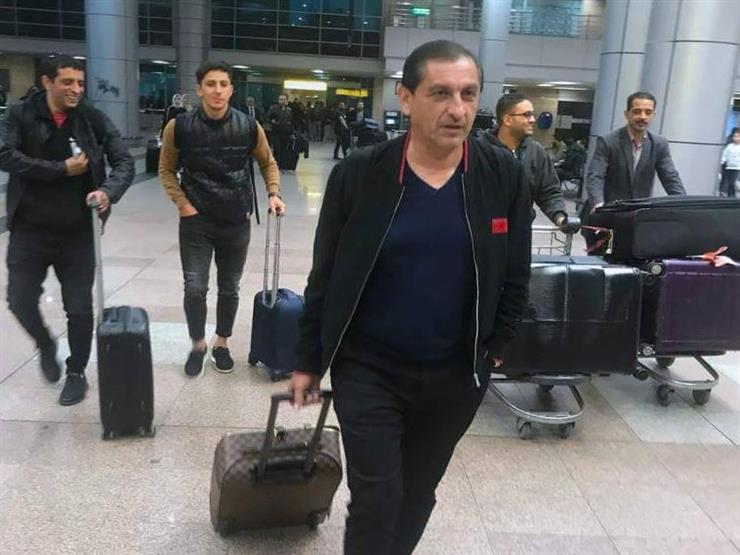 Ayman Gilbert:
Pyramid boss Ramon Diaz has confirmed that his new team is setting goals to be like the top clubs of Ahli and Zamalek.
Raon Diaz arrived in Cairo, signed with Turki Al-Sheikh, and then took the leadership of the Pyramids and succeeded Hossam Hassan, who had previously disbanded.
"The Egyptian league is well known and knows the power and history of Ahli and Zamalek," Ramon Diaz told the media after arriving at Cairo airport.
"We certainly hope that the pyramids are among the top teams in the Egyptian league and are at the Ahli and Zamalek levels, but we want to develop better and that's what we will do," he said.
"After meeting Abunasar before, we talked about Pyramids, one of the strongest clubs in the Egyptian league, with a combination of outstanding potential and excellent local players and expertise."
"Since one of the new clubs in the Egyptian League is ready to face the challenge, we have enough experience to handle the pyramid in the coming years," he said.
"There had already been negotiations with Ahli before, but unfortunately the negotiations at that time were not successful," he concluded.
It is noteworthy that Diaz was a candidate for Ahli's leadership after his departure of Hossam Al Badriri earlier this season, but the negotiations were unsuccessful and led to the Diaz Al-Ittihad Saudi team, followed by poor results.
Source link