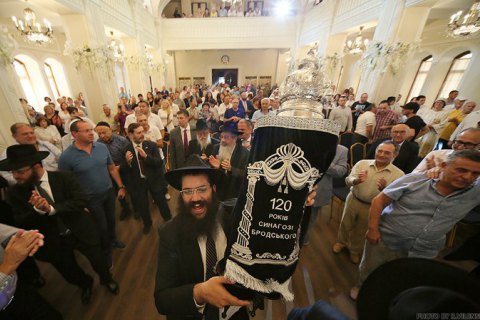 The Ukrainian anti-corruption bureau identified the people who tapped the central synagogue in Kiev. This is the national press service.
"To avoid any speculation and the spread of erroneous information that is distorted, the State Administration has not conducted visual observations of the building and has not installed a device to secretly remove information from the central synagogue in Kiev," NABU said.
NABU staff studied video posted on the Internet to see the people watching the synagogue.
Those called "NABU agents" were found to be employees of other Ukrainian law enforcement agencies. Adding that he would not reveal the names of certain departments in order not to undermine public confidence in law enforcement agencies.
At the end of October, a Jewish organization, Kiev, accused the NABU of illegal surveillance. In particular, Rabbi and Moshe Reuven Asman of Ukraine reported on the observations of the central synagogue and believers. According to his information, cars with fake numbers were used for surveillance. In addition, information removal devices have been detected in synagogues themselves. NABU said it did not conduct illegal investigations into the Jewish community in Kiev.