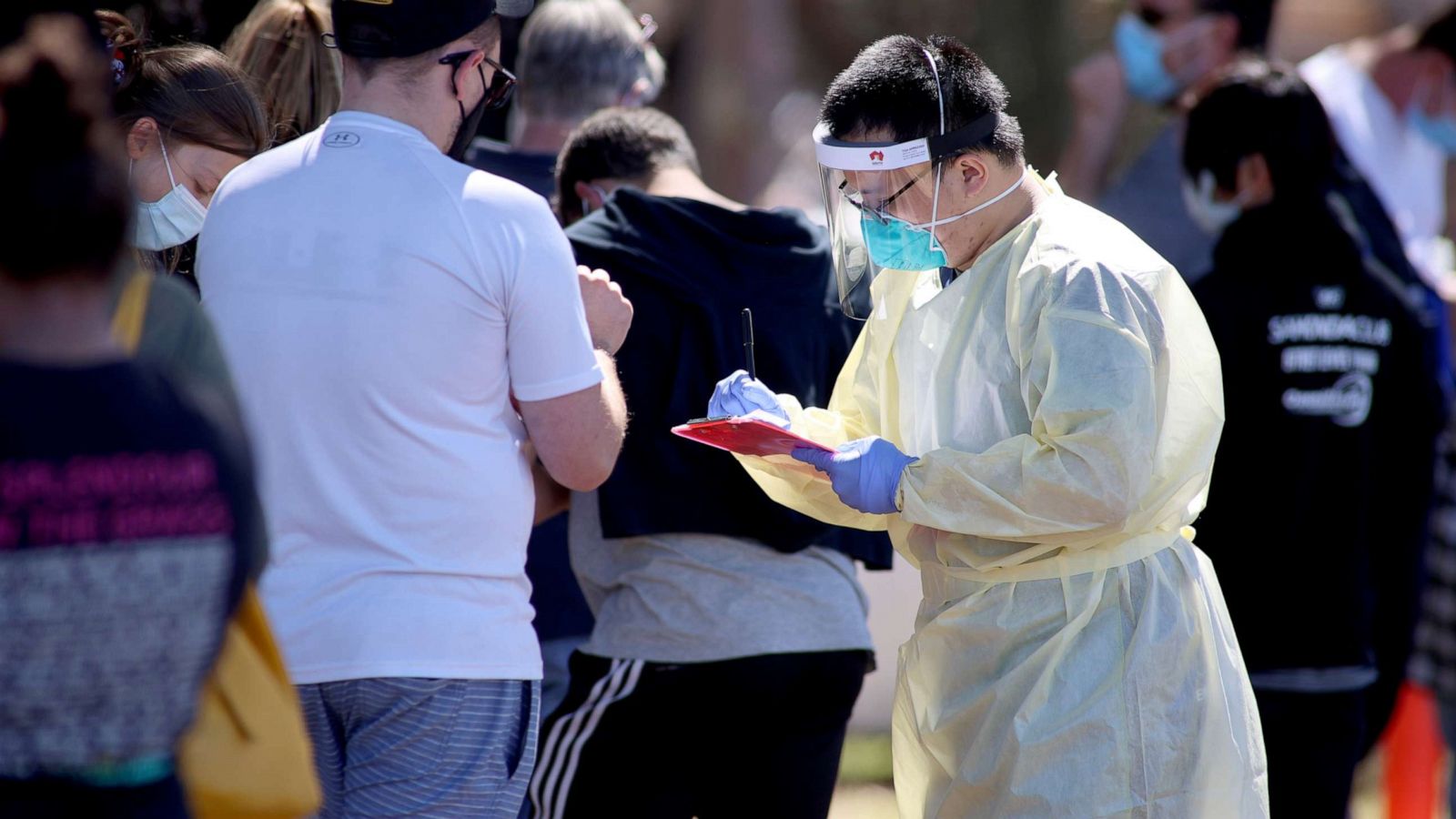 [ad_1]
Dr. Brian Boer, an intensive care unit doctor working in the COVID-19 wing of Nebraska Medicine in Omaha, said his "nightmare scenario" is that the hospital "is a scenario in which a non-coronavirus patient must be turned away because a seam is bursting." With too much COVID. "
"Ask my colleagues and partners and we're there," Boer said in ABC News' daily news podcast "Start Here."
"From the perspective of the trajectory we're going on, going on like this, we'll end up with a scenario where we have to make really difficult decisions and tell people that we can do it." Not giving them what we can normally have Don't," he added. "I'm knocking on that door now."
The number of people admitted to COVID-19 every day in Nebraska has quadrupled over the past month, and Bohr says it reflects what nearly half of all ICU patients have seen in his hospital fighting the disease.
The problem, he said, is not a lack of ICU beds or ventilators, but a lack of adequate personnel.
"We're going to build a bed or have a ventilator and space or equipment," said Boer. "We don't have corpses." "We have no nurses, respiratory therapists, residents, advanced care providers, and doctors to take care of that person."
Bohr said he is not seeing much spread among healthcare providers thanks to personal protective equipment.
"We're more concerned about getting sick in the community than getting sick at work. That's true," he said.
The report appeared in the episode of ABC News' daily news podcast "Start Here" on Tuesday, November 17, 2020.
"Start Here" gives you a quick overview of the day's main articles in 20 minutes. You can listen to Apple Podcasts, Google Podcasts, Spotify, ABC News app or anywhere you receive podcasts for free every week.
[ad_2]
Source link