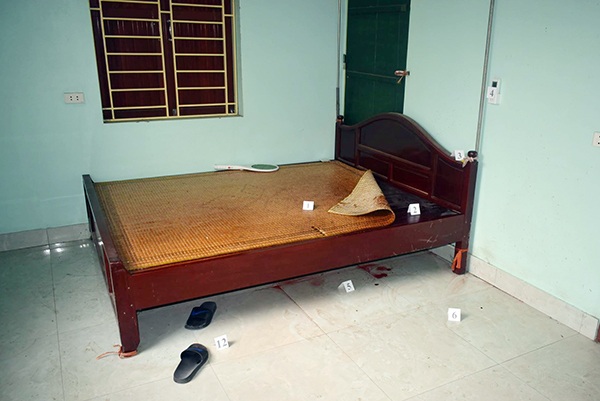 Thuan Thanh local police were informed about the murder of a victim of emergency death at Thuan Thanh Community Health Center at Thuan Thanh Community Health Center on April 12 at approximately 8 pm. I immediately went to the investigation site.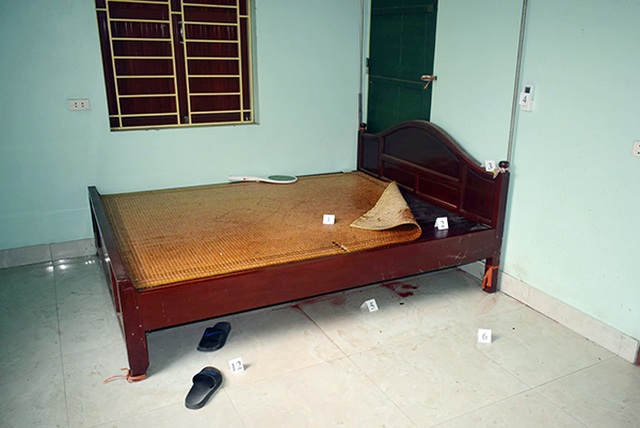 Crime scene.
According to the testimony of the scene and the witnesses, the initial information on this case is about 7 hours and 20 minutes on April 12, Nguyen Cong Bach (SN 1992, Thon Giong, Binh Community, Thuanh) Thanh) came to the house of Nguyen Duc Vy (in June 1959, in the same village) to find Vy's son Nguyen Duc Van (SN 1987) to ride his motorcycle.
When I came to Vy's house, Bach went to the van's bedroom and lost consciousness on the bed because he could not see anyone at home. The head of the van flowed a lot of blood about 20cm away from the iron hammer. Bloody.
Panic, Mr. Bach will go downstairs and call people. At the door we have Mrs. Mr. Nguyen Thi Dung, Mr. Nguyen Thi Lan Anh, I met Ban's sister. All three took Van to the emergency room at the Tuan Tan District Medical Center, but he decided to die.
According to an early investigation, there was a fight between Vy and Van on the evening of April 11, and Van left the game. Late at night, without seeing her son return, Mrs. Dung searched everywhere. At 12-4 in the morning, Mr. Van came home, and the two fathers and sons continued to struggle with each other.
Until Mr. Bach found the case, Mr. Thuan Thanh local police received a report on Mr. Vy on a motorcycle from Cam Giang police in Hai Duong province on April 12 at 9 am. And I jumped on a railroad track with my car on my leg. Death (suicide question).
Thanh Thanh provincial police department's CSDT has confirmed that this is a murder case through the inspection of the vans body. Van died of external forces.
Van is known to have no family or to play with his friends. Vy and his wife are very sad, often rebuking their son and still suffering. After the incident, Dung – Vy 's wife was seriously ill and was hospitalized.
follow P
People's Police