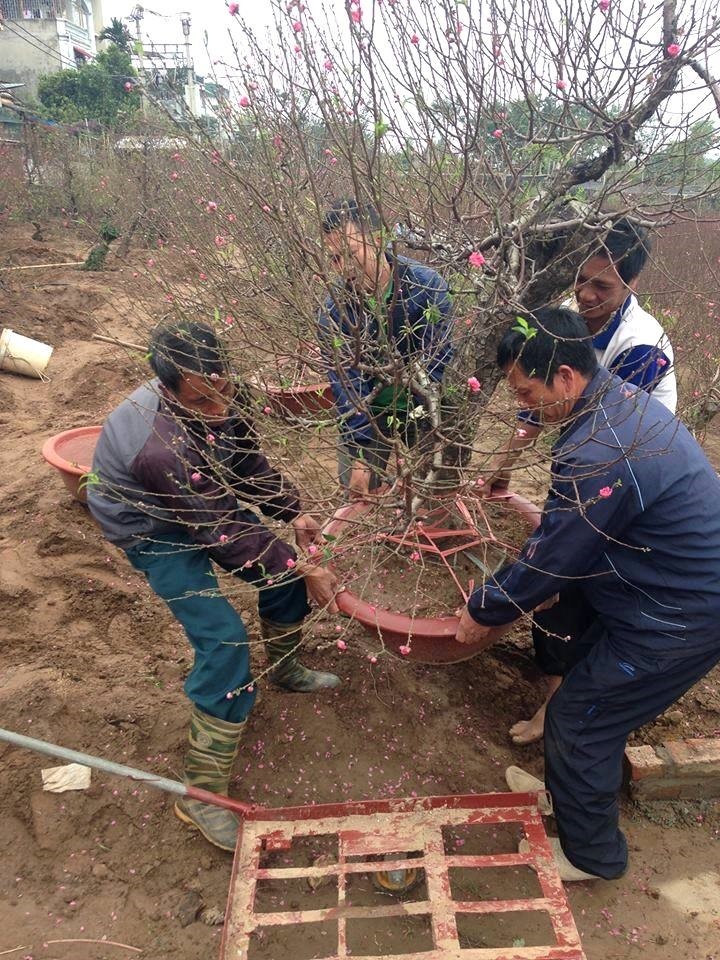 There are two weeks to go to the Lunar New Year, but Nhat Tan, Tu Lien, Van Giang's Garden and Lac Long Quan Street flower … People with a lot of population come to buy peaches and kumquat trees. Many large trees force buyers to look for services that carry flowers and ornamental plants home.
"Giant" peach branches, Nhat Tan digs or Tu Lien landscaping need to be rented at home because it is cumbersome and difficult to haul. All gardeners and kumquat gardens are on the phone number of the person who understands the demand.
Nguyen Van Quyet, Nhat Tan's peach garden owner, said, "This year our family planted about 300 peach roots. Dao this year was a festival, so this time there were a lot of merchants, people buy peaches "In general, the bigger branch that people can not transport is called the carrier."
According to Mr. Quyet, many motorcycles are considered the "silver" of the year. Carry peaches and kumquats to earn millions of dollars each year.
According to PV research at Nhat Tan Flower Village and Lac Long Quan Road area, pick-up trucks, tricycles and lorries can be picked up immediately after the customer agrees to purchase and sell.
Nguyen Van Suong (Tu Lien, Hanoi) has not been doing everything since the beginning of December, especially after the full moon.
"The normal job is to help the farmer deliver the tree to the pick-up truck and deliver it to the customer so that it can be ordered. Peach roots are about 300,000 VND. For transportation and destruction, VND We will transport motorbikes from 100,000 to 300,000. "Mr. Suong said.
In addition, Phung Manh Hung (Hanoi Tu Lien) said, "For many years, I transferred my motorcycle taxi every year in December and moved it to destruction, an average of about 4 trips, but this job also required a road to prevent the branches from breaking or falling flowers. There are many dangers such as considering carefully. "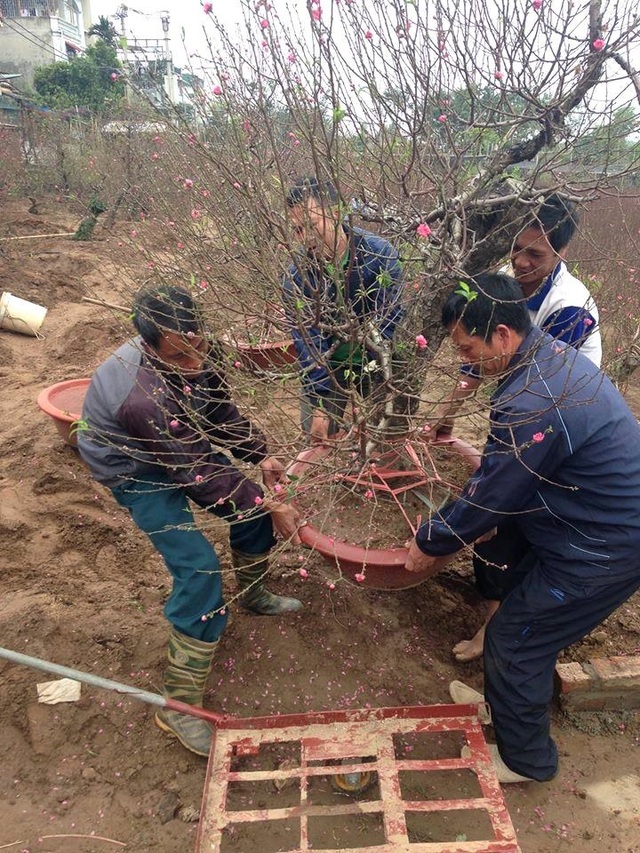 "The income is quite high, but when you participate in transportation in Hanoi, you will not be rewarded because it handles the Tet tree and when it is shipped to the customer it breaks and crumbles." I worried.
The ornamental plants of Van Giang and Hung are booming nowadays. Nguyen Trung Thanh, owner of Van Giang's garden, said he has over 100 giant hyacinth roots. He said he should mobilize all family members and hire 5-7 seasonal workers every day.
According to Mr. Thanh, all of the water hyacinth roots are about 3 meters in diameter and bulky, and should be 4 to 5 to hit the original and carry it to the vehicle. Due to high labor demand, labor costs are usually much higher than in the day. The average seasonal worker in Thanh's garden receives a salary of 500,000 to 700,000 VND per day.
Writer : Anhui
labor