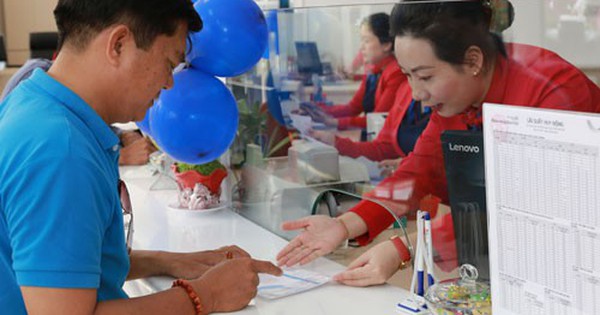 For many years, mortgage loans are a fairly common business implemented by many commercial banks to facilitate their customers.
Strict punishment in case of intentional violation
Thus, savings books can be used as collateral for borrowing money for business needs, consumption and relatives borrowing from banks, studying abroad, and more. %, Up to 100% of the savings book value.
Ngoc Khanh (living in the Tan Binh district of Ho Chi Minh City) said that whenever he wants to save money, he is advised to make long-term choices to get high interest rates. "Banks said that when they urgently need money, they can save their savings and borrow money to use and repay the bank. Interest on loans is high, but interest is not worth much because the loan period is short. I'm still worried about the long distance, so I still choose to spend the short term for peace of mind, "said Ngoc Khanh.
It is now very common business for commercial bank leaders to recognize mortgage loans as a savings book. Savings books and other valuable documents will be loaned when the bank promises and then the customer requests. For example, a customer who needs an unexpected capital when a bank opens a savings book but the savings book has not yet expired can borrow this policy as a mortgage at a preferential interest rate. This method is much more advantageous than withdrawing money before the period only receives very low demand interest rates …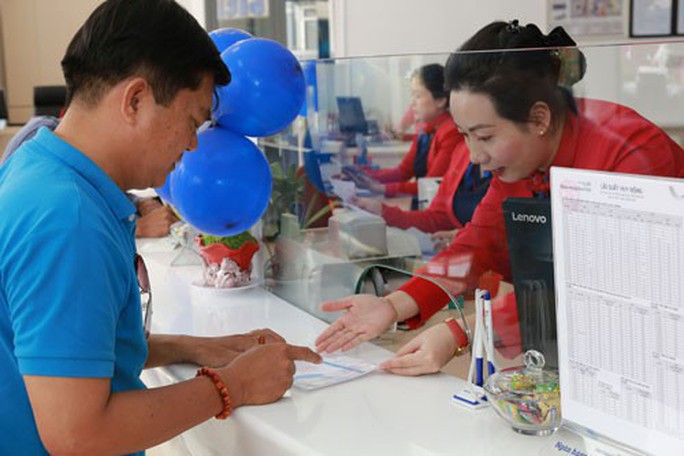 Some banks complain that if you control the purpose of using loans in savings mortgages, your clients will have a hard time not just increasing their medium and long term capital.
Recently, however, the Vietnam State Bank (SBV) issued a warning about mortgage lending to branches of credit lenders and foreign banks (not including human credit funds, microfinance institutions). I do not plan to use a loan even if I try to save a book.
The document found that, through inspection and supervision, the SBV provided loans to customers whose branches of some credit institutions and foreign bank branches provided collateral with their savings books, but did not plan to use them. Loan capital use; Violation of regulations for payment using non-cash payment methods. Therefore, the SBV should not be unfairly competitive by credit institutions, and had to strictly adhere to lending laws, laws using interest rates and non-cash payment means in foreign currencies. Spend the loan capital and strictly control the loan … "Especially commercial banks must control the purpose of loan use and loan spending when guaranteed by the customer promises a savings field."-National Inspection and Supervision Authority Strict punishment of credit institutions that intentionally violate. "
In addition, credit institutions must strengthen their own inspections and controls on capital mobilization and lending activities, especially on laws and internal regulations related to lending. A mortgage book
Need control
The business manager of Ho Chi Minh City's medium-sized joint venture bank, while talking to Lao Dong newspaper reporters about the need to strengthen the savings book mortgage purpose, had customers borrow their books mortgage mainly to borrow money for demand, unexpected capital demand, consumer loans It makes it difficult to prove the purpose of capital use. If the SBV requires the borrower to demonstrate that the newly-paid purpose is difficult for both the client and both banks to mobilize long-term capital. If you send a long-term deposit, there is no mortgage loan when you need extra funds for a long-term loan.
"Some banks deliberately bypass the law trying to legalize violations, while a good compliance bank may be contagious with" national bank warnings and handling measures. "Most loans guaranteed by banks' savings books are bad debts. Confirmed that it did not occur.
Finance expert Dr. Can Van Rook warns that state banks should ensure that lenders guarantee loan plans through savings mortgage lenders to remind them to reflect actual credit activity in the correct numbers. Data on credit report. But this type of loan does not take up much debt, and many banks also control lending rates. "Because most loans are for consumption purposes, controlling the use of loans in particular is not easy to implement. However, we can see that a reminder move of SBV is needed to better control credit flow."-Can Van Rook Said the doctor.
The general manager of a small joint stock bank in Ho Chi Minh City has announced that the above warning is needed, while state banks avoid saving mortgages and use loans for wrong purposes. This person did not only offer loans as collateral to private customers who were saved by the bank, but many of them spent between 10 and 20 billion VND on mortgages for business, investment, production, purchase and sale. Real Estate … Prove Your Loan Plan.
Few people use loans to buy bonds
Regarding the opinions of customers who have invested in company bonds by their mortgage lenders, bank leaders said that this group is not important because not all companies can issue bonds at high interest rates. At the same time, with the large loans promised by the savings book, commercial banks must make reasonable financial plans for their clients to pay …